Fiji Immersion Program Report
Day 1
On Wednesday 7 August we hit the ground running visiting St Joseph's Secondary School, a girls school comprising of 590 students and Marist High School which has 840 male students. We toured the schools accompanied by the principals and the head of Catholic schools in Fiji meeting students and teachers and discussing what a student immersion would look like for St JPII students in the future. At Marist we were also lucky enough to witness a cultural display by the students and held a brief assembly introducing ourselves and what we hoped to build between our schools.
In addition we also conducted a possible accomodation audit of the Nazareth Prayer Centre to make sure that it could be an appropriate "home base" for our students in 2020 and beyond.
Miss Shaw and Mr Lara
Day 2 - School Visits.
Our first stop was Sacred Heart Secondary School - the first thing that caught our attention was the view from the school, overlooking the water. I'll get back to this thought later. We were called into an assembly where we were able to introduce ourselves, where we came from and what we hoped to do in developing a partnership with this school. One thing to note was that this group was about to sit an exam later that day with a number of students still revising during the assembly, yet it didn't stop them from giving us a very warm welcome. After leading them in games, in song and in prayer, it was their turn to return the favor. They sang 2 beautiful songs for us and while admittedly, I did not understand a word (except for maybe "Jesus"), I could definitely understand their language of love, joy, and gratitude, expressed through their beautiful (and loud!) singing.
Our second school was Lomary Secondary School. Again, we were introduced to the school community before participating in similar activities - games, singing, and prayer. What really struck me in this school was the beautiful community - it wasn't just members of staff, it was a family, and we were welcomed to be a part of it today (and beyond!). Back to the view - at both schools, it seemed like the amazing view had just become part of the furniture. Because they saw it every day, they someone forgot to stop and appreciate the beauty right in front of them. How often is this true in our own context? We often overlook the beauty and blessings that are right before us; a safe home, a great school community, a great education, and overall, a blessed life. While it's not always a beautiful Fijian coastline, sometimes we just need to stop, take a deep breath, and think.
I. Am. Lucky.
Until next time!
Mr Lara & Miss Shaw
Photos below:
View from Sacred Heart Secondary School
Students of Sacred Heart
"Our Lady" behind Lomary Secondary School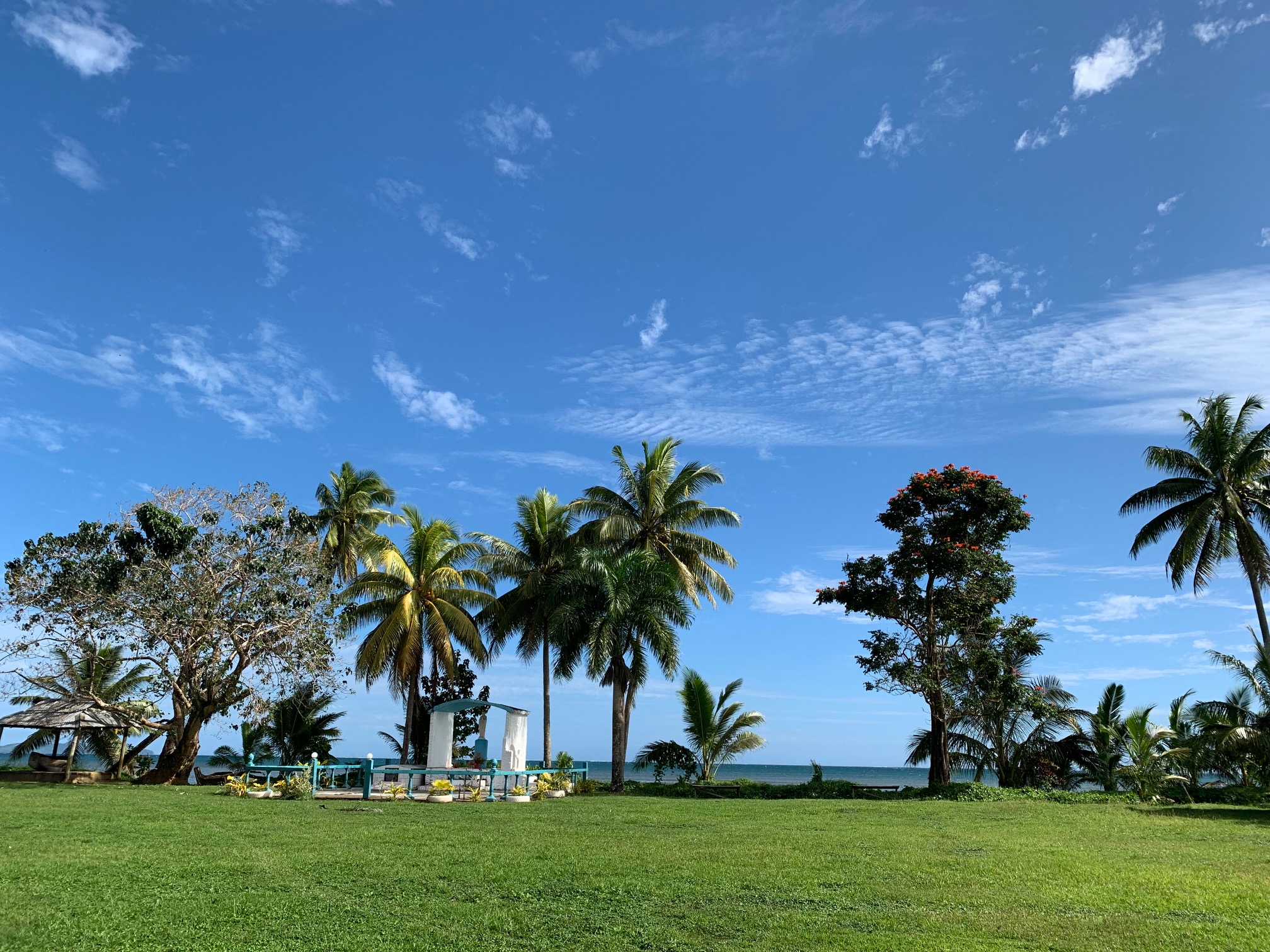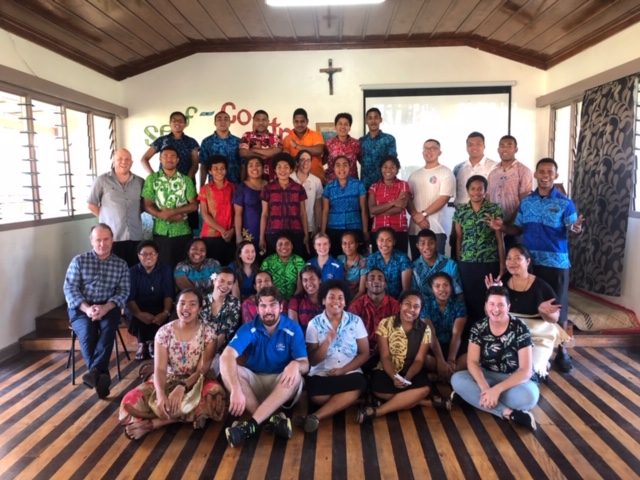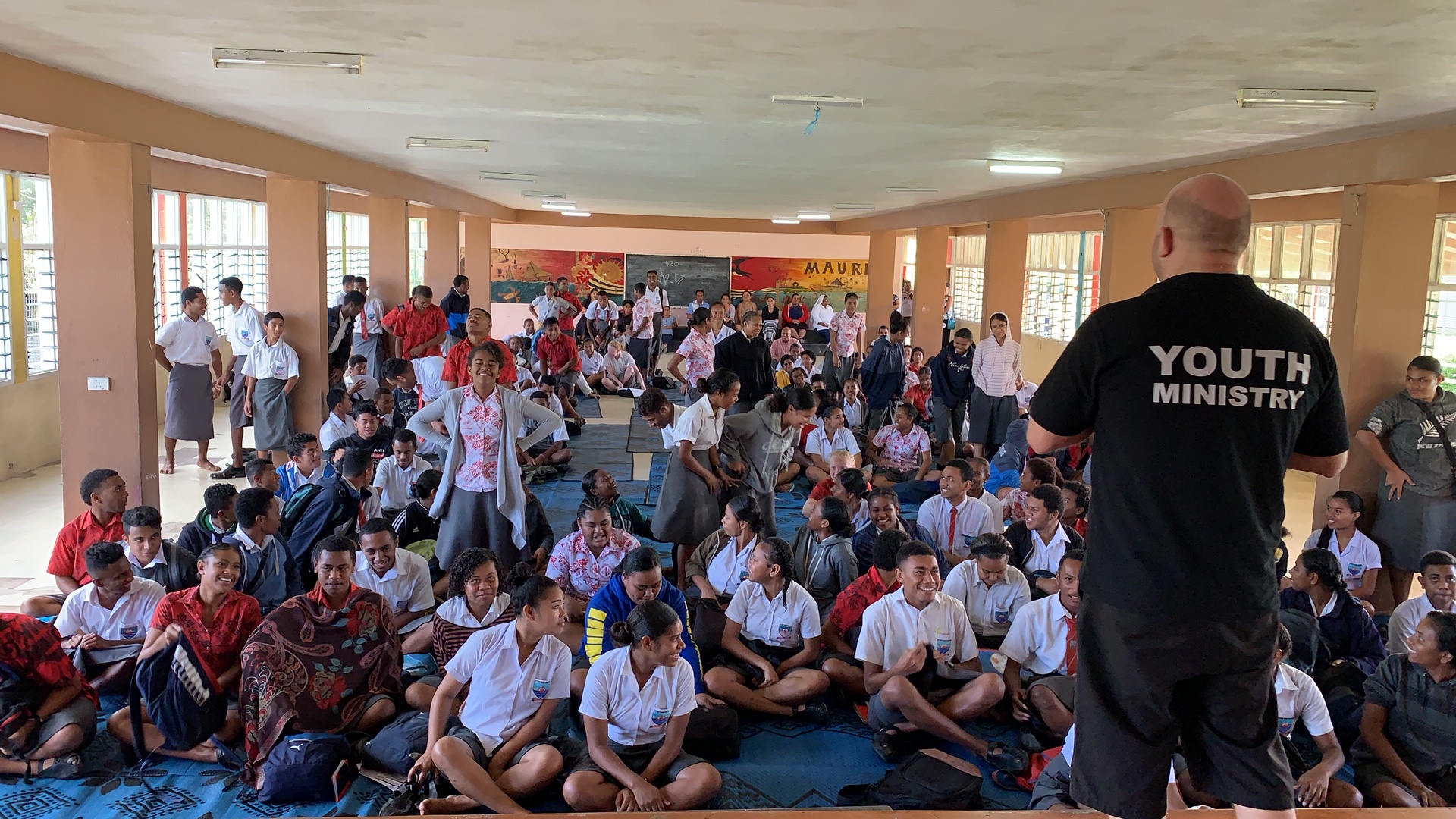 Fiji Immersion Program - Phase 2.
We began the second phase of our visit to Fiji working with the CSYMI team to plan and deliver a presentation to the Corpus Christi Teachers College 3rd year student teachers focused on teaching as a vocation bestowed by the Holy Spirit. We worked with a team of 8 which included 3 youth ministry officers who are products of the CYSMA youth ministry program implemented in the Lismore Dioceses. The YMO's did a fantastic job and highlighted to us the importance and benefits of having an active youth ministry at St JPII. Both Mr Lara and Miss Shaw are excited to bring what they have witnessed and been part, of back to our college community